Looking For The Most Unique Gift Idea?
Every gift-giver knows it can be incredibly tricky to find the perfect present for their special someone. Be it a birthday, Valentine's Day or Christmas, sometimes all you need is a little inspiration to help spark the perfect potential gift to give.
That's where we come in. Here's a comprehensive guide to our range of unique organic products that could be the perfect gift for your loved one.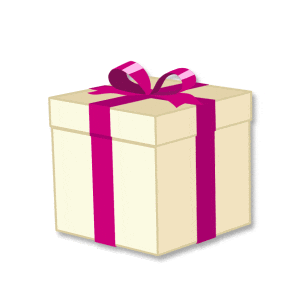 All-Natural, Organic Products for Your Special Someone
Skincare products
No matter what their skincare routine currently involves, our range of all-natural skincare products are sure to please anyone in desire of moisturised, smooth skin. Some of our best-selling organic ranges include our Manuka & Pawpaw Hand & Body Cream, Manuka Honey Baby Balm and our Manuka Honey Skincare range.
The Manuka Skincare range features a specialty Skin Nutrition product, which is designed to rejuvenate your skin and help it look and feel its very best. The range is 100% natural, ultra-hydrating, and features ingredients including high quality oils to ensure rapid moisture and long-lasting smoothness.
The Manuka & Pawpaw Hand & Body Cream is another popular product, utilising organic shea butter to help rejuvenate and moisturise dry or irritated skin. As it's enriched with pawpaw extract and manuka honey, the cream is also fantastic for healing.
Handmade soaps
Our range of handmade soaps are another popular option for gift-givers. Our 3-pack of Goat Milk Soap is perfect for those with sensitive skin types, as it's specifically formulated to be extra mild and moisturising. It's made with organic shea butter and coconut oil, so it makes for an extra luxurious and nourishing shower or bath.
If you're after a fresher scent, opt for a 3-pack of Gold Coast Ocean Soap. Made by collecting fresh ocean water from Gold Coast beaches, this reinvigorating soap is jam-packed with healthy materials like calcium and magnesium that work wonders on a majority of skin types. The soap is vegan, fresh scented and works into an extremely luxurious lather, making it a fantastic soap for shaving or simply taking a refreshing shower.
After Something A Little Different?
Our Clean & Pure lip balms are among our best-selling products – but if you're hunting for something extra special and a little different for your special someone, browse our range of lip balm pouches. Displaying cute designs including honey bees, beehives and honeycomb, these pocket-sized pouches are not only functional, but they're colourful and feature quirky designs that are sure to make an impression. Each pouch comes with a keyring tag, so you can carry it with you on the go.
Get them something they'll really appreciate
Can't decide from our range of Australian-made, all-natural products? Lucky for you, we also sell Clean & Pure gift cards. Available for a minimum credit of $20, these gift cards are available exclusively online, have no expiry date and come in a colourful gift box. Once gifted, the voucher offers access to our full range of Australian-made Clean & Pure skincare.


Read more
Comments